Residential Upholstery
Your home should resonate with your personality and style. We can help you acquire the look you want whether it's subtle pieces or the entire room. With our custom upholstery services, we work with you to develop a space that reflects your style to fit your budget.
Give the furniture in your home or business a fresh new look in updated styles and colors. At Designs by Debbie, we have extensive experience in upholstery and refurbishing existing pieces.
Not only do we offer unparalleled upholstery services, we also custom make furniture to add a special touch to any room.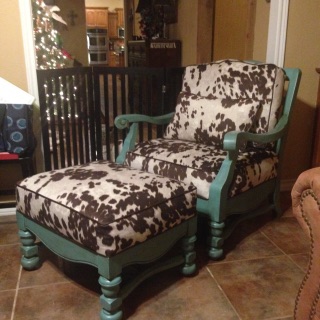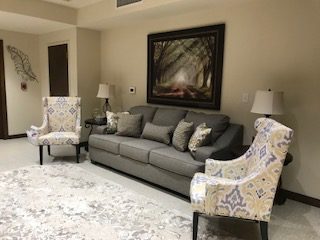 Commercial Upholstery
At your workplace, it's important that you have a cohesive environment for your clients. Make an incredible first impression with custom furnishings and upholstery. Whether you are looking to spruce up an existing office or building new, we can help you with our professional design services.
Upholstery Fabric Options
For years, we have compiled one of the most extensive fabric libraries on the market. Our upholstery fabric options include:
Suedes and velvets
Florals
Plaids
Leather
Stripes
Naugahyde
Chenilles
Commercial fabric
Restore Your Antique Furniture
Do you have antique furniture that needs to be restored? Let Debbie restore your antique pieces as well as provide cushion replacements and repairs. Call our locally owned business at 806-549-0198 now to set up your service.
Sofas
Loveseats
Dining Chairs
Ottomans
Chairs
Chaise Lounges
Benches
Upholstered Room Dividers
Headboards
Cornices
Custom Made Furniture
Did you know that we make custom made furniture? If you want to create a personal touch to your home design, consider a custom piece. Whether it be headboards, benches, chairs, sofas, and ottomans we can make almost anything. We make every decision with intentionality in order to provide a cohesive look to your home or space.
About the Designer
Debbie has always had a love for design. From consultation to small details like upholstery of old statement pieces, Debbie uses every step of the process to tell your story. With over 40 years of experience, Designs by Debbie offers exceptional interior design services with an expert eye and creativity. We are here to help you tell your story inside your home.
Learn more about our services and how they can help you with your remodel